30-Day Money-Back Guarantee
Safe & Secure Online Payment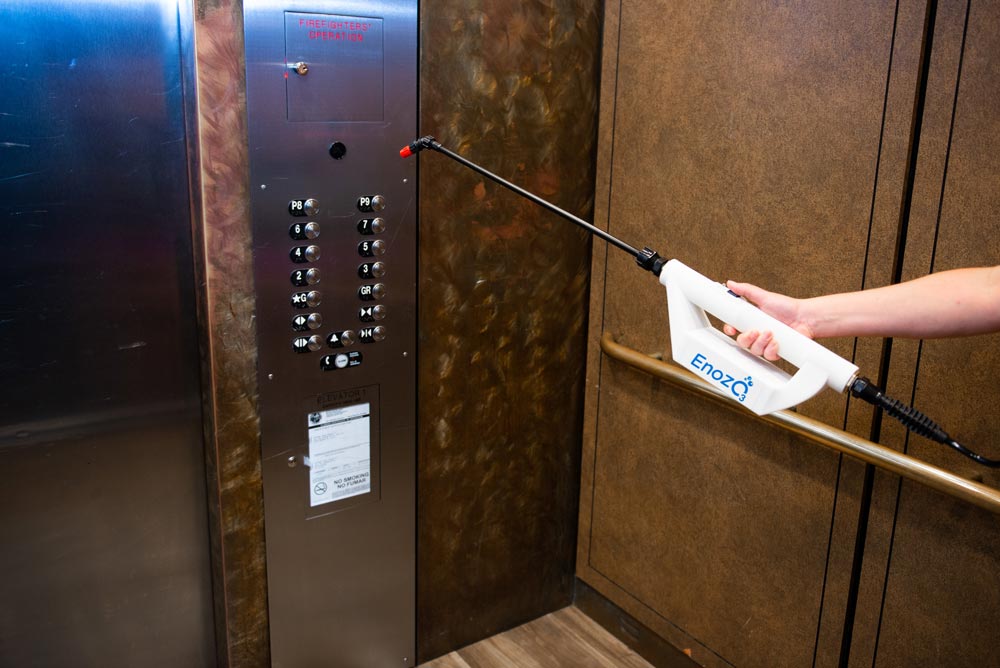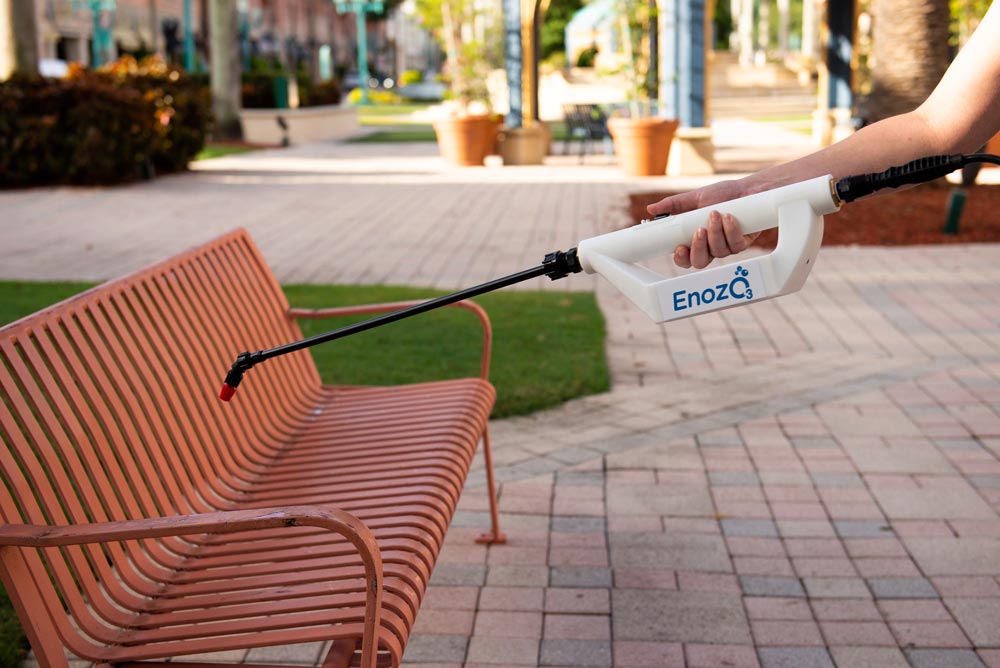 Clean
Cleaning large areas just got easier and safer. EnozoWASH produces on-demand cleaning power that eliminates the need for added chemicals and is safer to use on large surfaces, plants and produce than other toxic cleaners.
Sanitize
The EnozoWASH is the perfect on-demand sanitizer that is capable of sanitizing large areas and surfaces including public spaces, workplaces surfaces and common areas, ambulance interiors, school desks, movie theater seating and more.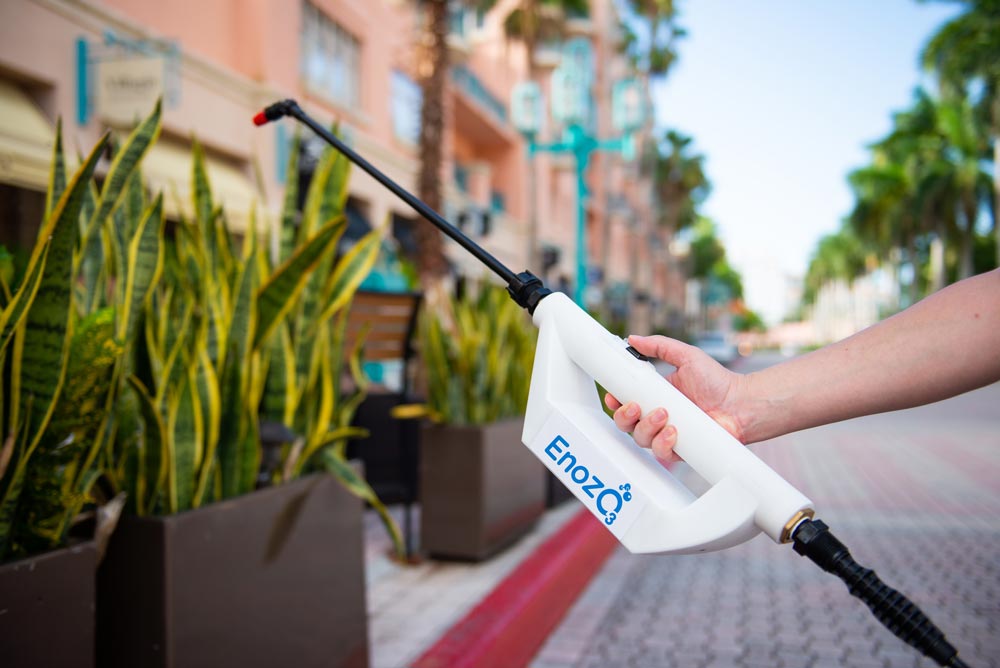 Protect
The EnozoWASH is a non-toxic cleaner and sanitizer that produces ozonated water – nature's favorite sanitizer. It's much safer than other toxic, chemical cleaners so there's no need to evacuate areas before or after spraying the EnozoWASH.
*Limit 4 units per person. If you are interested in purchasing at volume, please contact info@enozo.com for a distributor near you. The EnozoPRO spray bottle does not ship outside of the USA. Please contact info@enozo.com for a distributor near you. Enozo does not ship to freight forwarders. Orders placed with a freight forwarding address will be cancelled.